Lifestyle Changes that can Help with Erectile Dysfunction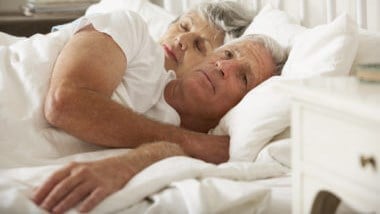 Erectile dysfunction is a topic that can be uncomfortable to discuss with your doctor, but it is more common than you may realize. Almost 30 million men in the US are affected by erectile dysfunction and over half of American men over the age of 40 have some degree of ED. While there are many physical causes of this condition, there are several lifestyle changes you can make to significantly reduce ED and its impact on your life.
Lifestyle Changes That Make a Difference
There are many lifestyle changes that you can make that have clinically proven benefits in addressing ED. Some reduce the risk of the occurrence of erectile dysfunction while others can actually reverse the condition.
Walk Every Day.A Harvard study documented that walking 30 minutes per day was linked to a 41% decrease in the risk for ED.
Exercise. General exercise, from swimming to tennis, also reduces ED and can help to reverse it. Exercise improves blood flow, which is necessary for a strong erection. In addition, weight-bearing exercising increase the natural production of testosterone, which benefits both erection strength and sex drive.
Replace your Bike Seat. If bicycling is a favorite form of exercise, the seat may be contributing to your ED. Purchase a seat that is designed to reduce pressure on your perineum so you can reduce this issue.
Weight Management. The smaller a man's waist, the less likely he is to experience ED. Losing weight can also reverse erectile dysfunction as well as having other significant health benefits.
Strong Pelvic Floor. Gentlemen, Kegel exercises are not just for women. Performing Kegel exercises may treat ED and it's easy to do.
Eat a Healthy Diet. The NIH Massachusetts Male Aging Study found that a diet rich in fruits, vegetables, whole grains and fish decreased the likelihood of ED. Unfortunately, this also requires a decrease in the consumption of red meat and processed meat and refined grains.
Mild to Moderate Alcohol Intake – It's a good thing. Moderate amounts of alcohol (1 to 2 drinks per day) has been shown to reduce ED. However, excessive alcohol consumption has the opposite effect, damaging muscle cells in the penis which increases premature ejaculation.
Stop Smoking. First and second hand smoke damages blood vessels, making it harder for them to deliver blood throughout the body. This includes your penis.
Quality Sleep. Lack of deep restful sleep has a significant impact on male sexual performance. For men with sleep apnea, studies have shown that the use of a sleeping machine, i.e. a CPAP, improves erectile function.
Manage Diabetes and Control Blood Sugar. Continually high blood sugar levels can damage blood vessels, nerves and erectile tissue, and result in many other medical conditions. Well managed diabetes and controlled blood sugar can improve sexual performance.
Mange Blood Pressure. Hypertension, or high blood pressure, is a common cause of ED because it can interfere with blood flow to the penis. Unfortunately, some of the medications used to manage this condition have sexual side effects. However, some of the newer drugs do not have this side effect and may be worth discussing with your doctor.
Stay Sexually Active. A National Institute of Health Study, as well as a Finnish study, found that men who had intercourse less than one time per week were twice as likely to develop ED at least once a week. For this reason, don't let ED stop you from having intercourse because that might be one way to improve your situation.
Treat Depression. Depression and low self-esteem contributes to your sexual health and can affect your ability to achieve and maintain an erection. There are many reasons to seek help to treat depression and this is one of them.
Each of these lifestyle changes can significantly benefit your overall health, but can also reverse ED or reduce its risk factors. If you are experiencing ED, the physicians at Kasraeian Urology can help. We offer treatments to address this issue and can help you target the lifestyle changes that can best improve your condition. Contact us today to schedule an appointment the office location that is most convenient to you.