What To Expect During An MRI Fusion Biopsy For Elevated PSA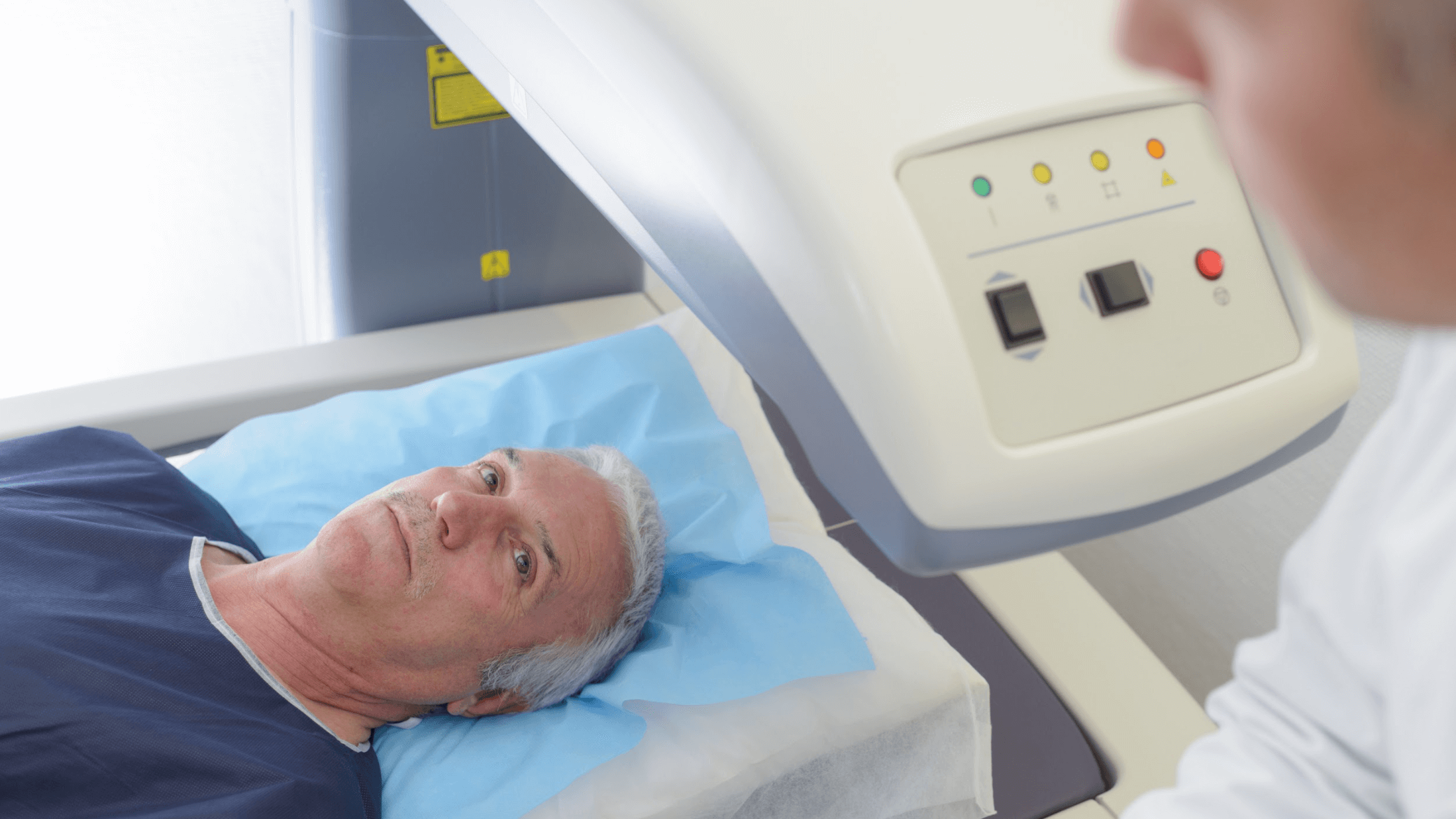 Finding out that your PSA level is high can certainly be unnerving. While the majority of PSA elevations are caused by a benign condition, it's important to seek further evaluation in order to rule out the presence of prostate cancer. The expert team at Kasraeian Urology, led by renowned board-certified urologists Dr. Ahmad Kasraeian and Dr. Ali Kasraeian, offers advanced diagnostic testing and treatment options for a wide array of urologic conditions in Jacksonville, FL. Learn more about one of the most cutting-edge diagnostic tools for prostate cancer, MRI fusion biopsy, including how it works and what you can expect during the procedure.
What does an elevated PSA mean?
The PSA test, which detects the level of prostate-specific antigen in a man's blood, is a valuable screening tool for prostate cancer. While the normal PSA range can vary based on a patient's age and other factors, a PSA of 4.0 ng/mL or higher is generally considered abnormal for men over 60. Most cases of an abnormal or elevated PSA result can be attributed to a benign condition, though a PSA elevation can also be an indicator of prostate cancer. The most common causes of an elevated PSA include:
Age
BPH (benign prostate hyperplasia, or enlargement)
Inflamed prostate (prostatitis)
UTI (urinary tract infection)
Injury or trauma to the prostate
Recent ejaculation
Elevated PTH (parathyroid hormone)
Depending on the degree of elevation, the patient's PSA history, the patient's risk for prostate cancer, and other factors, further diagnostic testing and/or biopsy may be required to rule out disease. Kasraeian Urology is proud to offer the most advanced prostate cancer screening tools available in Greater Jacksonville, including:
MRI/US fusion biopsy
4K test
ExoDx
What is an MRI fusion biopsy of the prostate?
The MRI/US fusion biopsy is a revolutionary diagnostic tool for prostate cancer screening that combines MRI with ultrasound technology to pinpoint the precise areas of suspicion where biopsies should be taken. Not only does this offer more accurate, reliable results in the detection of prostate cancer, but it also reduces the risks and side effects associated with blind sampling. Dr. Ali Kasraeian is highly experienced and knowledgeable in this advanced technique, having been the first practice in the Greater Jacksonville area to offer MRI fusion biopsy.
How does an MRI fusion biopsy work?
Before the biopsy itself, patients will need to have an MRI of the prostate performed. Once the radiologist and Dr. Kasraeian have reviewed the MRI results, the biopsy will be scheduled. In most cases, MRI fusion biopsy for prostate cancer can be performed in the office with local anesthesia (or the option of using nitrous) and typically only takes about 15 – 30 minutes to complete. Ultrasound imaging is used during the procedure, and specialized technology fuses the ultrasound images with the previously captured MRI images to give a precise guide on suspicious areas where biopsy samples should be taken. Using a biopsy needle, Dr. Kasraeian will then remove small tissue samples that will be sent to the lab for analysis.
Following the biopsy, patients will be observed for a short time before being released. We prefer that patients have a driver take them home. Some patients may experience a small amount of blood in the urine or semen after an MRI fusion prostate biopsy, but this should subside on its own after a few days.
To minimize your risk of side effects, as well as to maximize the efficacy and accuracy of the procedure, it is important to follow all of your doctor's pre-biopsy and post-biopsy guidelines carefully. During your initial consultation for an MRI fusion biopsy in Jacksonville, FL, Dr. Kasraeian will explain your biopsy plan in detail and answer all of your questions at length to ensure you are adequately prepared for your procedure.
What if my MRI prostate biopsy is positive?
Should your MRI fusion biopsy indicate the presence of prostate cancer, Dr. Kasraeian will discuss all of your options, including further evaluation, active surveillance, and prostate cancer treatment. The most appropriate course of action will depend on the nature, severity, and location of the prostate cancer, as well as the patient's age, personal wishes, whether the cancer has metastasized, and other factors. Kasraeian Urology offers a number of advanced and effective prostate cancer treatment options, including:
HIFU therapy
TULSA-PRO treatment
Radiation
Robotic prostatectomy
Get the most accurate and reliable results possible with advanced MRI/US fusion biopsy of the prostate in Jacksonville, FL
When it comes to prostate cancer, early detection and accuracy are key. With regular PSA testing and other diagnostic studies, men can greatly minimize their long-term risks. To learn more about the importance of prostate cancer screening, including how MRI fusion technology can increase the rate of accuracy during a prostate biopsy, call the knowledgeable team at Kasraeian Urology in Jacksonville, FL to schedule your private consultation today.